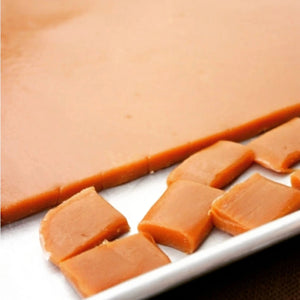 Caramels, Old Fashioned
Our Old Fashioned Caramels are like no other! Made in small batches from 2-hours of constant stirring. Each caramel is hand cut and then wrapped in 100% natural cellophane to keep them as fresh and easy to unwrap as possible. These soft and creamy caramel chews melt in your mouth with the rich flavors of pure vanilla and real butter. 
* Sold in a bag containing 1-dozen individually wrapped, hand cut, caramel squares.
---