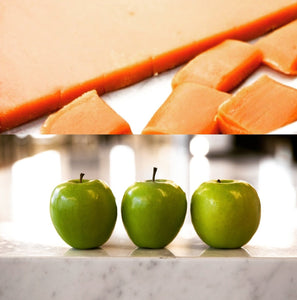 Caramels, Green Apple
Do you love caramel covered apples but think there's never enough caramel to cover all of the apple? Well, we do, so we fixed it! We got rid of the apple and kept all of the apple flavor. By infusing our caramels with the delicious taste of Granny Smith apples, you'll get that perfect combination of caramel covered apple in every bite. Each caramel is hand cut and then wrapped in 100% natural cellophane to keep them as fresh and easy to unwrap as possible.
* Sold in a bag containing 1-dozen individually wrapped, hand cut, caramel squares.
---